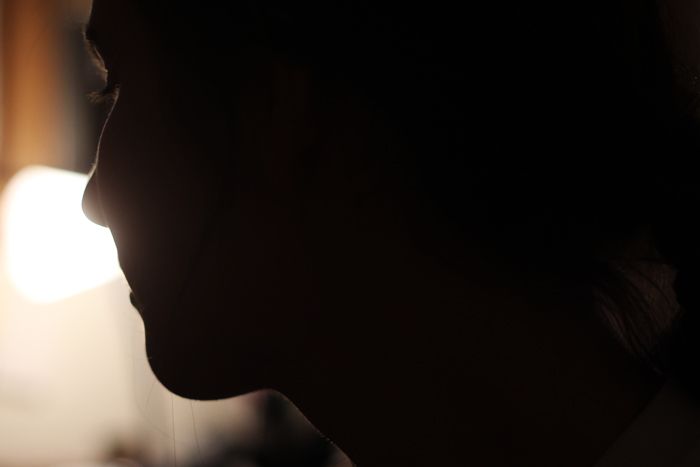 When people asked her her name, she would smile and whisper Elsie. That was the first lie she told, but not the last. They grew within her with increasing severity until everything from her mother's profession to the very existence of an older brother had been made up in the space of several seconds. The truth was she'd come to London to forget who she was, not to repeat it to every new stranger she met. Toronto had taken eighteen years of her life; she vowed to give it no more.
London had been the place of her dreams; the magic city of streets and stories condensed into a faded postcard of a cobbled street that had always been hanging in the kitchen, discreet and curled like the English ambition she had always kept to herself. Never one to share much of her soul, she crawled through her childhood with nothing more than casual acquaintances and girls who called her a friend, though she did not feel she cared enough about them to afford them that same honor. Only one person had ever been close to her true essence, but that was long and gone and done and regretted. She'd come to London with maybe the dream that here things and people would be different; maybe she would feel at home in a way she never had before.
Her London, by now, had barely begun, and she didn't dare fantasize about what it would bring for fear those fantasies would kill her reality. London was all she had allowed herself to dream about; only of streets and buildings and faceless people, because she knew if she gave herself the rein to imagine a story for herself across the sea inevitably she would be disappointed. If you didn't take the time to imagine too grand a story for yourself, you could never be hurt by the shallow sadness of your reality; that was what she felt, deep in her heart, to be true.
---------------------------------------------------------------------------------------------------
(A little excerpt from the story I began writing for NaNo this year).
I'm Kinga, a blogger and video-maker from the midwest. I dream of moving to London and making films, and love poetry and Sherlock. Find me on my blog or my youtube channel.
And a big thank-you to Jess for letting me guest post while she's off having a wonderful time in New Zealand!