Part 2 is here for you all...
I think I took about 2000 pictures while I was in NZ.
And that's not including the ones I've deleted either!
I had a great time taking pictures--NZ is SUCH a good place for photography.
The sun, the blue skies, the green. Literally picture perfect.
The pure joy.
His eyes are simply amazing; they are such a dark brown and coupled with long, curly eyelashes...*sigh*... that makes one beautiful boy.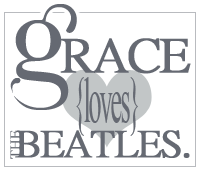 couple
of coffees); it just makes me miss doing photo-shoots all over again!
*entering this photo in Kaela's photo contest: "Simply Chic in those Sun-Gs".*
I thought this picture was pretty apt for the challenge!
Nope.
My place is definitely behind the camera.
Ok, that's all for now.
God bless!
Jess
xoxoxoxoxoxoxox
P.S. I haven't been able to comment on quite a number of blogs lately--whether it's blogger or our internet or just something that I'm doing I don't know. But it just won't let me comment on some blogs.
I'm so sorry if I haven't been able to comment on your posts!
Just to let you know, that when you do a post, I am thinking of you and I would love to comment, but I can't!