because b
u
c
k
e
t
l
i
s
t
s
are cool like that
1.

I absolutely, positively, most definitely

must

go and see the White Cliffs of Dover.

NO compromise.
2.

To travel around the

whole

of Europe. But not just to travel:

to travel in style. 3.

To own (and be blissfully happy with) a Nikon D3100.

add a tripod, remote, tote bag & extra lens to that 4.

To drink a coffee in the Eiffel Tower.

wait, it has to be a

good

coffee. 5.

Finish my school work with a squeal, laugh, yell and a dance.

with dignity of course. yeah right.
6.

Write four/five/six novels. To actually

finish

them, even if I don't publish them.

i'll read them to my nieces and bore them to death. 7.

Go up in the Swiss Alps and live in a little (but extremely warm!) cabin for a month.

fresh air + alpine flowers + mountain views + cute cabin = paradise
8.

To get my own dog.

me and my dog? inseparable.
9.

To have a library like Belle got in Beauty & the Beast from the too-awesome Prince Beast fella.

with sliding ladders and everything.
10.

Have a fireplace in my house.

that will probably come true.
11.

Travel around America and meet all the great Blogger-friends I've got to know and video-interview them.

someone, quickly volunteer to sponsor my

would-be

6 month trip. thanks.
12.

To have a Town residence and a Country estate like they did in Regency times.

one in London and one in Dover. that's all.
13.

To completely surrender myself in every single area to Christ without reservation.

i'm not sure how well it suits the bucket list, but this is one of my all-time, every-day desires
14.

To give a

cold

set-down to a stuck up actor/actress/celebrity.

don't ask.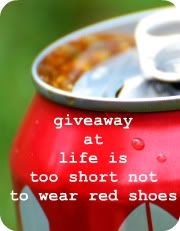 check this out!